Events
(Nov 19, 1976)Morison Son & Jones-Dover branch was opened by Arthur Brough.
Plays/TV Plays
(1967)Half a Sixpence (shopkeeper)-Appeared with Tommy Steele.
(1965)"The Edgar Wallace Mystery Theatre" - Dead Man's Chest (Groves)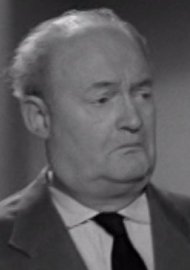 © Merton Park Studios
Image in this section used with permission from:
http://movie-dude.co.uk/Arthur%20Brough.htm

(July 9, 1962)The Broken Heart (minor role) (Chichester Festival Theatre (Program)(Review)
(July 3, 1962)The Chances (old lecher)
(1960)"ITV Television Playhouse"
- The New Man (Mason)
-The Bush and the Tree (Chairman)
"Kipps" (Shalford)-After appearing in "She Stoops to Conquer" he was discovered by Laurence Olivier who casted him in "Kipps".
(Nov 26, 1961)-BBC Sunday Night Play-"She Stoops to Conquer" (Hardcastle)
(1955-1956) The Undesirable Residence (Little Theatre in Bristol)

Nov 25, 1952-1959)The Mousetrap (Ambassadors Theatre and St Martin's Theatre (London).
(1947-48)The Winslow Boy (Little Theatre in Bristol)

(1941)Shepherd's Bush (Empire Theatre) (Anne Shelton also made an appearance).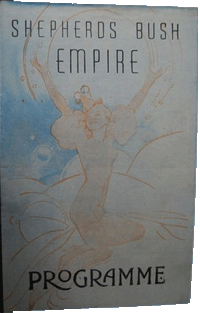 (Sept 26-27, 1926)The Taming of the Shrew (Servant) (Apollo in London)
(All Theater related images not specifically stated are copyrighted to their respective owners.)