TV Appearances
(1987)"Never Say Die" (Sid)
(1987)"High and Dry" (Fred Whattle)
(1985-1990) "In Sickness and in Health" (Arthur)

(1985)"Magnum, P.I." - Deja Vu: Parts 1+2 (Newspaper Seller)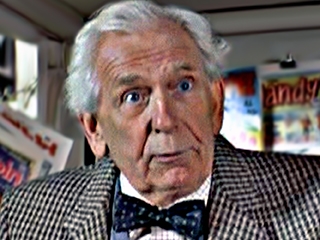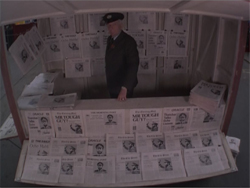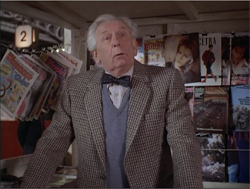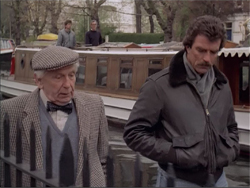 (Acted alongside Tom Selleck!)
All 4 images © Belisarius Productions/Glen A. Larson Productions

(1984)"Des O'Connor Tonight" May 21st episode
(1982)"The Gentle Touch" - Joker (Jimmy Ogden)
(1982) The Boys in Blue (Man on Motorbike)
(1982) "Maths Counts"
(????)"Smuggler" - In at the Death (Rummy Culbert)

(1981)Celebrity Playhouse-Pygmalion (Alfred Dolittle)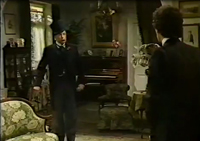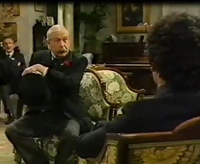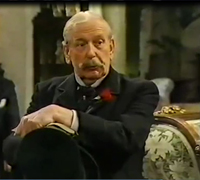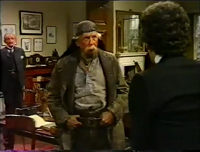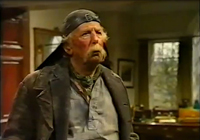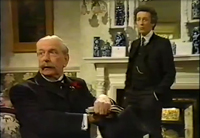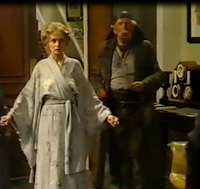 All 7 images©Yorkshire Television (YTV)

w/Robert Powell ----------and------- w/Twiggy
(1981)Boys in Blue (Man on motorbike)
(1979)"Everyday Maths"
---- Fast and Furious (Sam)
---- Try It for Size (Sam)
---- Say It with Figures: 2 (Sam)
---- Which Way to Go? (Sam)
---- Ten Per Cent Per Ted (Sam)
(1978)"Everyday Maths"
----Play Now, Pay Later (Sam)
----The Long and Short of It(Sam)
----A Number of Things(Sam)
----The Round Up(Sam)

(1978)"This Is Your Life"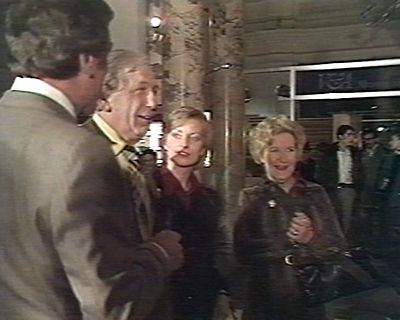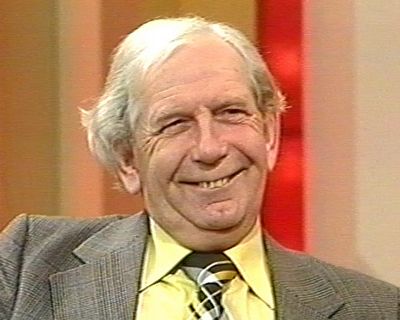 Both images ©Thames Television International

(1976-1977)The Ghosts of Motley Hall" (Bodkin)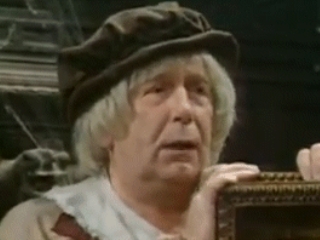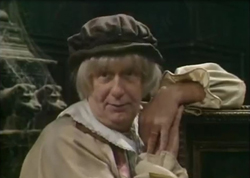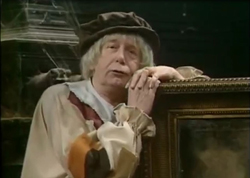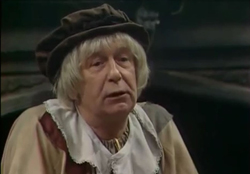 All 4 images ©Granada Television
(1976)"The Sweeney" - Taste of Fear(Tug Wilson)
(1974)"Crown Court"-Winklers
(1974)"How's Your Father?"( Ted Cropper)

(1974)"Thriller"-A Coffin for the Bride (Freddy)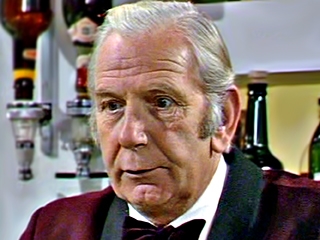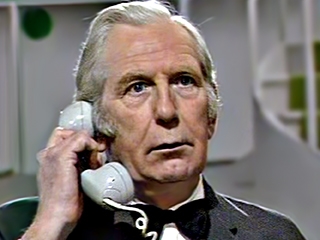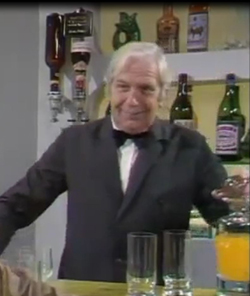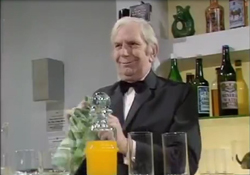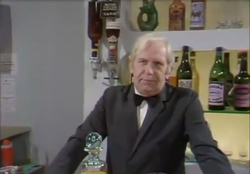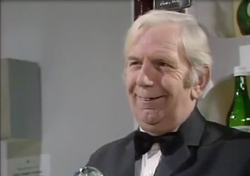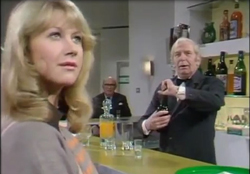 (Acted alongside Helen Mirren!)
All 7 images ©Associated Television (ATV)

(1974)"Dixon of Dock Green" -Knocker (Knocker White)

(1974)Barry McKenzie Holds His Own (Cockney Spiv)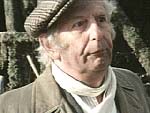 ©Reg Grundy Productions Pty. Ltd.
(1973)"Doctor in Charge" - The Pool (Vincent)
(1973)Malachi's Cove(Jack Combes)
(1973)"Crown Court" - Murder Most Foul
(1973)Love Thy Neighbour (Carter)
(1973)"Barlow at Large" - Confidence (Hall Porter)

(1972)"Doctor in Charge" -The Devil You Know (Vincent)

©London Weekend Television (LWT)

(1972)"Dixon of Dock Green" - The Loser (Tasty)
(1972)For the Love of Ada (Arthur)

(1971)"Follyfoot" (Click on banner to visit archived site)


(1971)"Doctor at Large" (Vincent)
---- Pull the Other One!
---- Operation Loftus
(1971)The Laughing Stock of Television
(1971)"Bless This House" - For Whom the Bell Tolls(Traffic Warden)

(1971)Percy (Pub Comic)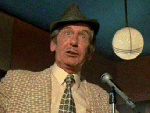 ©Anglo-EMI
(1970)"Dixon of Dock Green" - The House in Albert Street(Knocker White)

(1970)"Dad's Army" - Absent Friends (Policeman)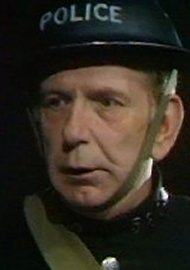 Both images ©BBC
(1970)"Doctor in the House" (Vincent)
---- The Royal Visit
---- It's All in the Little Blue Book
(1969)Friends in High Places (Second Angel)
(1969)"Galton and Simpson Comedy" - Friends in High Places (2nd Angel)
(1967)To Lucifer, a Son (Voice)

(1963)The Hi-Jackers (Bert)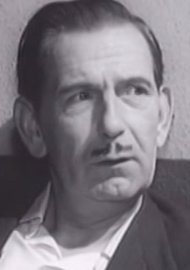 ©Butcher's Film Service

(1963) Echo of Diana (Punter)

Images in this section used with permission from:
http://www.bigredbook.info/
http://www.aveleyman.com
http://movie-dude.co.uk/Arthur%20English.htm
http://www.dadsarmy.co.uk/
anonymous contributers


AYBS Stats
AYBS timeframe : 1976-1985
Episodes:
"Top Hat and Tails"
"Forward Mr. Grainger"
"Fire Practice"
"Fifty Years On"
"Oh What a Tangled Web"
"The Father Christmas Affair"
"Mrs. Slocombe Expects"
"A Change Is as Good as a Rest"
"Founder's Day"
"The Old Order Changes"
"Take-Over"
"Goodbye Mr. Grainger"
"It Pays to Advertise"
"By Appointment"
"The Club"
"Do You Take This Man"?
"Shedding the Load"
"A Bliss Girl"
"Happy Returns"
"The Junior"
"Strong Stuff, This Insurance"
"The Apartment"
"Mrs. Slocombe, Senior Person"
"The Hero"
"Anything You Can Do"
"The Agent"
"The Punch and Judy Affair"
"Is It Catching"?
"A Personal Problem"
"Front Page Story"
"Sit Out"
"Heir Apparent"
"Closed Circuit"
"The Erotic Dreams of Mrs. Slocombe"
"Roots"?
"The Sweet Smell of Success"
"Conduct Unbecoming"
"Memories Are Made of This"
"Calling All Customers"
"Monkey Business"
"Lost and Found"
"Goodbye, Mrs. Slocombe"
"Grounds for Divorce"
"The Hold-Up"
"Gambling Fever"
"The Night Club"
"Friends and Neighbours"
"The Pop Star"

(1977)Are You Being Served? -The Movie (Mr. Beverley Harman)