TV Appearances/Crew
(1983)Milk and Honey (Mrs. Griffiths)
(1982)"The Haunting of Cassie Palmer" Ep 1.1 (Mrs. Huntley-Brown)
(1981)Roger Doesn't Live Here Anymore Ep 1.1 (Dinner Guest's Wife)
(1980)Grandad Ep 2.5 (Mrs. Brady)

(1979)"Quatermass" - Ringstone Round (TV Producer)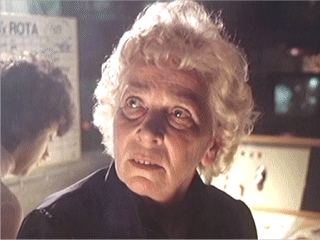 ©Thames Television/Euston Films

(1978)"The Moon Stallion" (Mrs. Brooks)
(1977)"Rough Justice" (Ellen Ross)

(1976-1978)"Sykes" (Miss Rumbelow/Various)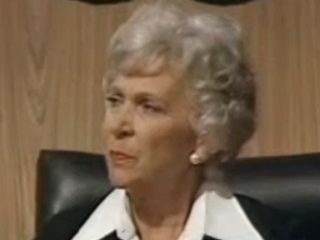 ©BBC

(1974)Carry on Dick (Lady)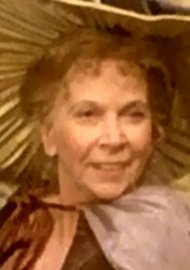 ©The Rank Organisation

(1974)Can I Keep It Up for a Week? (Mrs. Grimwood)
(1973)Jane Eyre-Part 3 (Mrs Eshton)
(1973)The Donati Conspiracy Ep 1.1 (Mrs Rudd)
(1973)Thursday's Child (Mrs Tanner)
--I Hate Her
--Sedgecombe
(1972)"The Regiment"- Christmas at the Cape
(1972)Anne of Green Gables Part 1 (Mrs Spencer)

(1950)Tony Draws a Horse (Wedding Modiste)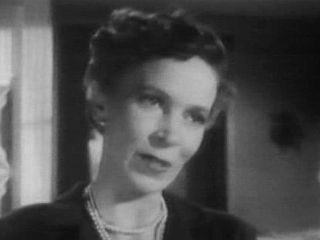 ©Pinnacle Productions

(May 5, 1950)Late Joys
(1949)Madness of the Heart (Sister Agnes)

(1949)Adam and Evalyn (Miss Rice)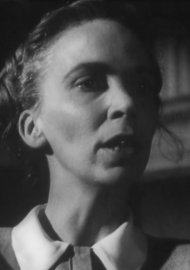 ©Two Cities Films

(1948)Sleeping Car to Trieste (Mother)

(1947)Dancing with Crime (Friendly Barmaid)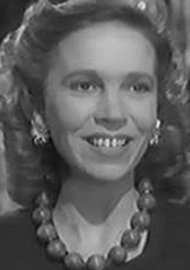 ©Alliance Films/Coronet Films

(1947)Love from a Stranger (Cecily Harrington)
(1947)Calcutta (Hotel Guest)
(June 25, 1947)Variety
(1945)My Name Is Julia Ross (Bertha)
(1945)The Cheaters (Charity worker)
(1945)You Came Along (Hastings' Secretary)
(1945)The Brighton Strangler (London Waitress)
(1945)The Valley of Decision (Stella the New Maid)
(1945)Tonight and Every Night (Mrs. Good)
(1944)National Velvet (Nurse)
(1944)Our Hearts Were Young and Gay (English Girl)
(1944)The White Cliffs of Dover (Nurse Margaret)

(1944)Gaslight (Miss Laura Pritchard)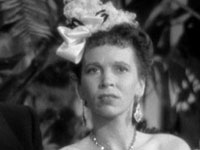 ©Metro-Goldwyn-Mayer (MGM)

(1943)Forever and a Day (Wartime Bus conductor)
Image in this section used with permission from:
http://www.aveleyman.com
http://movie-dude.co.uk/Joy%20Harington.htm
AYBS Stats
AYBS Timeframe: 1978
Episode: "By Appointment"
Facts/Trivia
Was also a producer, director, casting director and writer.
Was in a Broadway play called "Murder in the Cathedral" in 1938.
First professional appearance in 1933.
Stage manager at the BBC after the war.
Was a script editor for Paramount Studios in Hollywood. Acted in Hollywood for many movies in the 1940's.
Casting Director/Producer/Writer
(1973)Pollyanna (Writer)
(1970)Solo (Writer)
(1963)"Kidnapped" (Writer)
(1963)The Chem Lab Mystery (Producer and Director)
(1963)Lorna Doone (Script Editor)
(1961)Hurricane (Producer and Director)
(1961)The Story of Moses (Producer)
(1960)Paul of Tarsus (Producer, Writer and Director)
--To the Gentiles
--The Feast of Pentecost
(1960)Noah
(1960)The Story of Peter (Producer)
(1959)The Christmas Journey (Producer)
(1959)Heidi (Producer,Writer and Director)
(1959)Jo's Boys (Producer)
(1958)Hunted (Producer)
(1958)Little Women (Producer)
(1957)Treasure Island (Producer,Director and Writer)
(1957)Marjolaine (Producer)
(1957)Dead Easy (Producer)
(1957)A Choice of Partners (Producer)
(1956)Kidnapped (Producer,Director and Writer)
(1956)Jesus of Nazareth (Producer, Writer and Director) Won 1956 award of the Guild of Television Producers and Directors for this series.
(1956)Voyage of the 'Surprise' (Producer)
(1956)Cycling Holiday (Producer)
(1956)Victoria (Producer)
(Producer and Casting Director)
(1955)The Messenger (Producer and Writer)
(1955)The Bargain (Producer)
(1954)Heidi Grows Up (Producer and Writer)
(1954)The Secret Way (Producer)
(1954)"Clementina" (Producer and Director)
(1954)Tygers Hart (Producer,Director and Casting Director)
(1953)Heidi (Producer and Writer)
(1953)Toad of Toad Hall (Producer)
(1953)"Robin Hood" (Producer,Director, Writer and Casting Director)
(1953)Vice Versa (Producer and Writer)
--The Escape
--The Transformation
(1953)Victoria of England (Producer)
(1953)Robin Hood (Producer)
(1953)Mr. Dooley, Jr. (Producer)
(1953)The Prodigal Son (Producer)
(1952-1955)"Billy Bunter of Greyfriars School" (Director and Casting Director)
(1952)A Time to Be Born (Producer)
(1952)Kidnapped (Producer,Director and Writer)
(1952)Beauty and the Beast (Producer)
(1952)Jan and His Clogs (Producer)
(1952)Mystery at Mountcliffe Chase (Producer)
(1952)Leading Question (Producer)
(1952)Young Chippie (Producer)
(1952)The Plate on the Wall (Producer)
(1951)Play the Game (Producer)
(1951)BBC Sunday-Night Theatre (Producer)
--The Holly and the Ivy
--The Bridesman Danger
(1951)"Treasure Island" (Producer, Director and Writer)
(1951)A Midsummer's Night Dream (Producer and Director)
(1951)The Mysterious Count (Producer)
(1951)Just William (Producer)
(1950)The Reluctant Dragon (Producer)
(1950)The Snow-Baby (Producer)
(1950)The Frog Prince (Producer)
(1950)A Midsummer's Night Dream (Producer)
(1950)Mountain Ash (Producer)
(1950)The Frog Prince (Producer)
(1950)North Wind (Producer)
(1950)For the Children-Buckler's Hard (Producer and Writer)
(1949)Sarah Simple (Producer and Director)
(1949)Ladies in Waiting (Producer)
(1949)The Ship (Producer and Writer)
(1948)George and Margaret (Producer)
(1948)The Chronicles of Ben (Producer)
--The Room at the Top
--An Ill Wind
--Through a Window
(1948)The Leopard's Spots (Producer)
(1946)Two Years Before the Mast (Dialogue Coach)
(1944)The Hitler Gang (Dialogue Coach)