TV Appearances
(2007)Getting Blood from the Stones (De Vries)
(2002)Mrs Caldicot's Cabbage War (Mr. Dale-solicitor)
(1994)"May to December"- Until It's Time for You to Go (Struan)
(1993)"ABC Weekend Specials"- The Legend of Lochnagar (Voice)
(1992-1993)"Strathblair" (Forbes)
(1991)"Boon"- Lost on the Range (Mr. James)
(1990)"Taggart" - Love Knot (C.I. Fraser)
(1988)Rockliffe's Folly-Nine-Tenths of the Law (Archie Aldridge)
(1988)"Wipe Out" (Harold Jenkins)
(1987)Intimate Contact (M.C.)
(1986)Bergerac-Fires in the Fall (Doctor)
(1986)"No Place Like Home"-The Crabtree Code (Norman Crump)

(1985)"Oliver Twist" Ep 1.1 (Master)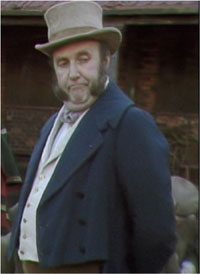 ©BBC

(1985)Terry and June-One Arabian Night (Mr Dobson)
(1985)Dance with a Stranger (Landlord for a Country Pub)
(1985)Late Starter Ep 1.1 (Mr. Humphries)
(1984)"No Place Like Home" (Mr. Crump)
---Who Loves Ya Baby
---Grandfather Time
(1984)Squaring the Circle (Party Speaker)
(1983)Terry and June-Tea and No Sympathy (Forrest)
(1983)Another Time, Another Place

(1982)"Terry and June"-The Auction (Mr. Bolton)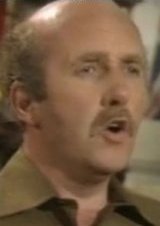 ©BBC

(1982)"Only When I Laugh"- The Reunion (George)
(1981)"It Ain't Half Hot Mum"- The Last Warrior (Captain Parkinson)
(1981)"The House on the Hill"- Nothing Like a Dame (Laurie Cameron)
(1981)"The Chinese Detective"- Income Tax (David Melvyn)

(1980)Sir Henry at Rawlinson End (Seth One-Tooth)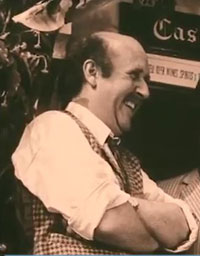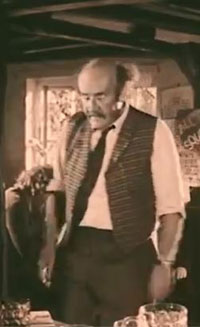 Both images © Virgin Vision/Charisma Films

(1980)"The Goodies"- Politics
(1980)The Wildcats of St. Trinian's (Police Sergeant)
(1980)"To the Manor Born" (Mr. Miller)
---The Honours List
---The New Farm Manager
(1980)Time of My Life Ep 1.3 (Police Superintendent)
(1979)Kelly Monteith Eps 1.1,1.4+1.5
(1979)Citizen Smith-The Glorious Day (Police Sergeant)

(1979)"To the Manor Born"-The Summer Ball (Mr. Miller)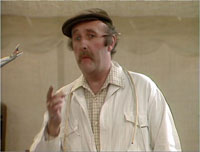 ©BBC

(1979)Porridge/Doing Time (P.C. Townsend)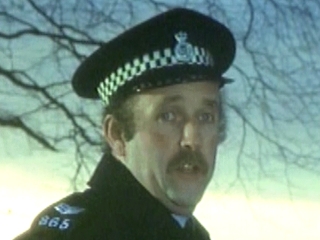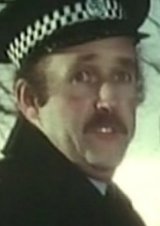 Both images© Black Lion Films/ITC Entertainment/Witzend Productions
(1978)"Butterflies" (Policeman)
--- The Lovers
---Thinking About a Job
(1978)In the Forest (Landowner/Walpole)
(1978)"Accident"- Terri (Malcolm Day)
(1978)"The Sweeney"-Hearts and Minds (Tridgwell)
(1978)"Doctor Who"-Stones of Blood Parts 1+2 (DeVries)
(1978)Born and Bred-Napooh... Toodle-oo (Undertaker)
(1978)"Z Cars" (Inspector Goddard)
---Departures
---Quilley on the Spot
(1978)"Crown Court"-In the Heat of the Moment Part 1 (George Ford)
(1978)The Mike Reid Show Ep 1.5

(1978)"All Creatures Great and Small" (Mr. Worley)
---Golden Lads and Girls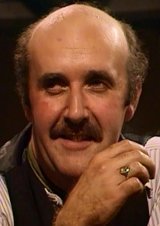 ©BBC

---Out of Practice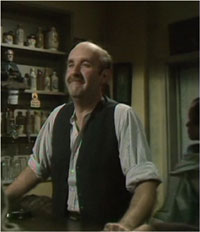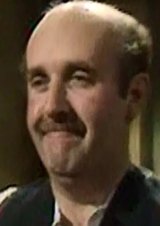 Both images ©BBC

(1978)In the Forest (Landowner/Walpole)
(1977)"Target"- Blow Out (Walter)
(1977)"Supernatural"- Dorabella (Landlord)
(1977)Mr. Big
---The Great Betting Shop Swindle
---Three Nights at the Palace (Waiter)
(1976)Little Lord Fauntleroy Eps 1.4+1.5 (Innkeeper)
(1976)Softly Softly-Just a Whisper? (PC Brown)
(1976)Harry (On-screen Participant)
((1976)Well Anyway
---Up to a Point (Porter)
---All the Same (Milkman)
1976)"The Howerd Confessions" Ep 1.3 (Dr. Smelley)
(1976)"Warship"-First Turn of the Screw (Baker) (Baker/O'Leary)
(1976)Happy Ever After-Terry in Court (Taxi Driver)
(1975)"Crown Court"-Contempt of Court Part 1 (Sgt. Green)
(1975)"The Sweeney"-Thou Shault Not Kill (Inspector Wilson)
(1975)"The Legend of Robin Hood" Part 5 (Castle Guard)
(1975)"Late Call" Eps 1.2-1.4 (Geoff Bartley)
(1975)"The Venturers"- Gilt Edged (Sergeant Duff)
(1974)Heidi Ep 1.5 (Hans the baker)
(1974)"Colditz" (Capt. Richard Walters)
(1974)Antony and Cleopatra (King)
(1974)The Fortunes of Nigel Part 4 (Giles)

(1974)Can You Keep it Up For a Week?-The D.O.G.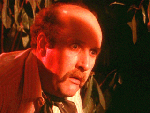 ©Pyramid Films
(1973)"Warship"-Hot Pursuit (O'Leary)
(1972)Softly Softly-Flight (Ken Priest)
(1972)The Man Outside-Hawk Street Horror
(1971)"The Liver Birds" Ep 2.2 (Mr. Harris)
(1970)"Menace"- Who's Been Sleeping in My Bed? (PC Cox)
(1970)Marty Amok
(1969-1976)"Softly Softly"-Cross Reference (MacKenna)
(1969)The Gnomes of Dulwich Ep 1.3 (Gnome)
(1968-1969)"Broaden Your Mind" (Various Characters)

Images in this section used with permission from:
http://www.aveleyman.com
anonymous contributers
http://movie-dude.com/Nicholas%20McArdle.htm