TV Appearances

(1982)"The Young Ones" - Bomb (Old Guy at Post Office)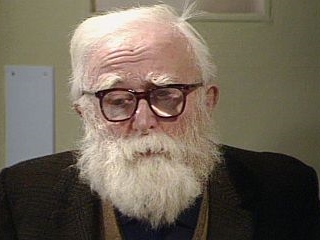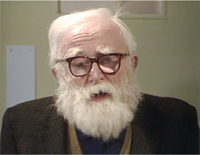 Both images ©BBC

(1982)King Lear (Second Servant)

(1981)Great Expectations Eps 1.4+1.6 (The Aged Parent)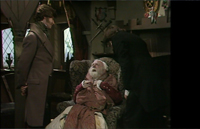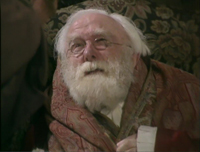 All 3 images © BBC

(1980)The Basil Brush Show Nov 1st episode

(1980)Sir Henry at Rawlinson End (Old man)


©Virgin Vision/Charisma Films

(1980)"Oh Happy Band" (Mr. Giles)
(1980)...And the Band Played On (Basil)
(1980)The Shillingbury Blowers/And the Band Played On (Basil)
(1979) "Tropic" (Grandad)

(1979)A Horse Called Jester (Ginger Wilkes)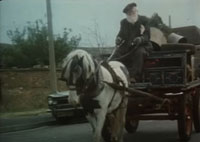 ©Eyeline Productions


(1978)"All Creatures Great and Small"- The Beauty of the Beast (Cliff Tyreman)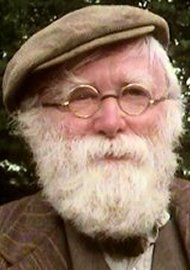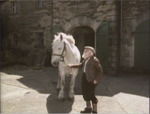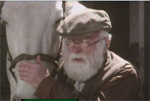 All 3 images ©British Broadcasting Corporation (BBC)
(1977)"1990" - Non-Citizen (Frank Woodcock)
(1977)Lord Tramp Ep 1.2 (Grimes)

(1977)Jabberwocky (3rd peasant)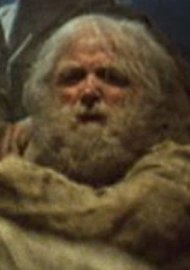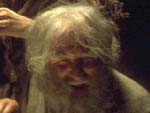 Both images ©Phyton Films
(1977)"Nicholas Nickleby" Eps 1.4-1.5 (Old Gentleman)

(1976)The Pink Panther Strikes Again (Mr. Shork)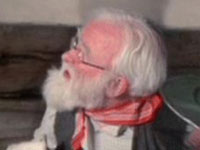 Both images ©Amjo Productions

(1976)Hallmark Hall of Fame:Peter Pan (Smee)
(1976)Happy Ever After-The Car Rally (Old Man)

(1976)"The Fall and Rise of Reginald Perrin" - The Bizarre Dinner Party (Uncle Percy Spillinger/Reggie's Uncle)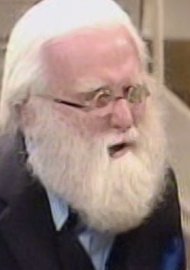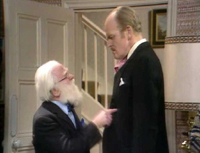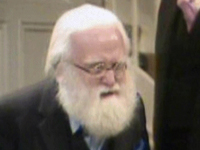 All 3 images ©BBC

(1976)Peter Pan-Smee

(1975)The Adventure of Sherlock Holmes' Smarter Brother (Opera Conductor)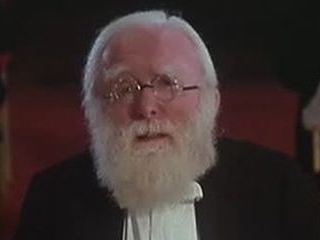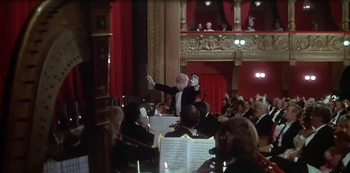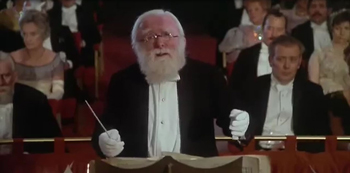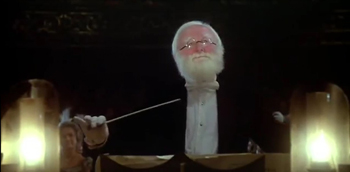 All 4 images ©Twentieth Century Fox Film Corporation/Jouer Films

(1975) "Dawson's Weekly" - Stage-Struck (Call Boy)

(1975)"The Sweeney" - Night Out (The Old Man)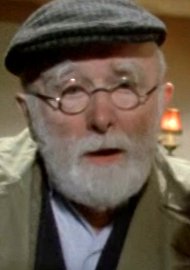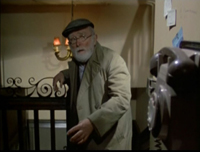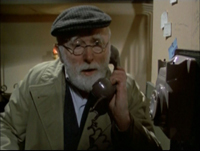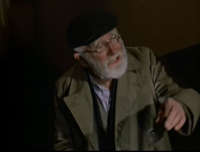 All 4 images © Thames Television/Euston Films

(1975)Eskimo Nell (Grandfather)

(1975)House of Whipcord (Henry)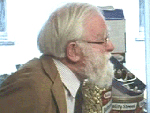 ©Peter Walker (Heritage) Ltd.
(1973)The Roses of Eyam (Isaac Thornley)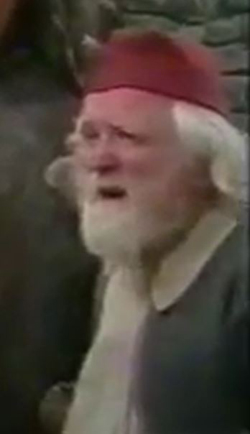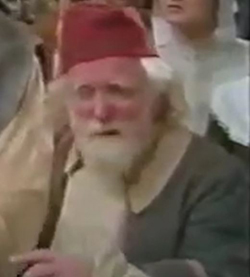 Both images ©BBC Birmingham

(1973)Skyes
--Uniform
--Bus
(1973)Tiffany Jones (Prim Man)
(1972) "Sykes" - Walk (Landowner)
(1971)Bright's Boffins
---The Smugglers (King Neptune/Customs Officer)
---General Upheaval (The Hon. Wiff Clarry)
(1970)It's the Only Way to Go
(1969)Pickwick(Fogg)
(1969)Lock Up Your Daughters! (Clerk of the Court)

(1968)Diamonds for Breakfast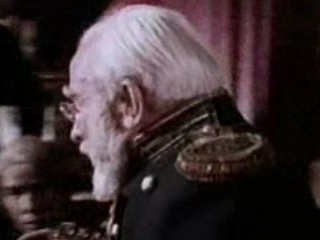 ©ABC Pictures/Paramount Pictures/Bridge Films

(1966)The Ghost Goes Gear (Lord Plumley)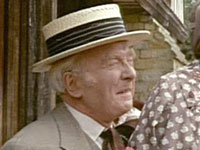 ©Associated British-Pathé

(1966)"Softly Softly" - Tickle on Wheels (Simms)

(1963)"Ghost Squad"- Mr. Five Percent (The Fisherman) (No beard?)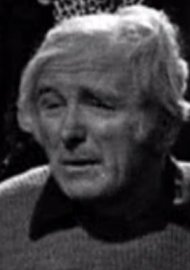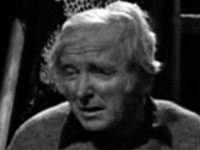 Both images ©Associated Television (ATV)

(1962)No Hiding Place-The Skeleton Wore Boots (Ned)
(June 5, 1961)Three Live Wires-Room Up Above
(1961)Deadline Midnight-Manhunt (Gibson)
(1961)No Hiding Place-With Intent to Kill (Mr Fowler)
(1961)Manhunt(Gibson)
(1960)"Barnaby Rudge" (Tom Cobb)
(1959)A Kiss for Cinderella (Elderly Gentleman)
(1959) "Dixon of Dock Green" - Send for Santa Claus (Little Bert)
(1959)Glencannon-The Rolling Stone (Uncle Jock Glencannon)
(1959)The Return of Peggy Atherton (Albert)
(1958-1961) "The Benny Hill Show"(Various)
(1958) "Fair Game" Ep 1.6 (Ben)
(1957)The Counterfeit Plan (Grune)
(1956)"The Count of Monte Cristo" - Majorca (The News Vendor)
(1956)Keep It Clean (Little tailor)

(1955)Man of the Moment (Greek warrior)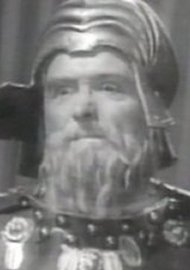 © Group Film Productions Limited/J. Arthur Rank Organisation

(1955)The Way Out (Harry Briggs)
(1955)The Snow Queen (Storyteller)

(1955)Little Red Monkey/The Case of the Red Monkey (A Cab Driver)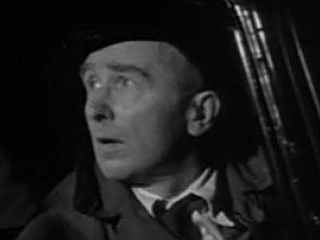 ©Merton Park Studios

(1953)The Shadow Man (Nikki/hustler)
(1952)The Marvellous History of St. Bernard (Menthon the Herald)
(1950)Night and City (Cozen)
(1938)The Challenge (Luc Meynet)

(1938)Sexton Blake and the Hooded Terror (Tinker)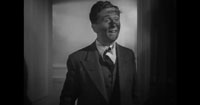 Both images ©George King Productions

(1937)Mutiny of the Elsinore (Shorty Peabody)
(1936) Rhythm in the Air (Alf)
(1935)Sexton Blake and the Mademoiselle (Tinker)
(1935)Sexton Blake and the Bearded Doctor (Tinker)
(1932)The Indiscretions of Eve (Pip)
(1932) Partners Please (Archie Dawlish)

Images in this section used with permission from:
http://www.aveleyman.com
http://www.leonardrossiter.com
anonymous contributers
http://movie-dude.com/Tony%20Sympson.htm
AYBS Stats
AYBS Timeframe: 1976, 1979 & 1983
Episodes:
"Conduct Unbecoming"
"The Junior"
"Fifty Years On"
"Eh?" Has trouble hearing with his hearing aid.